Welcome to Firefly
Welcome to the St Peters Learning Management System - Firefly
The pages below are designed to support your use of the Firefly platform and successfully log you in so you can access information about your child and their learning at St Peters Lutheran College.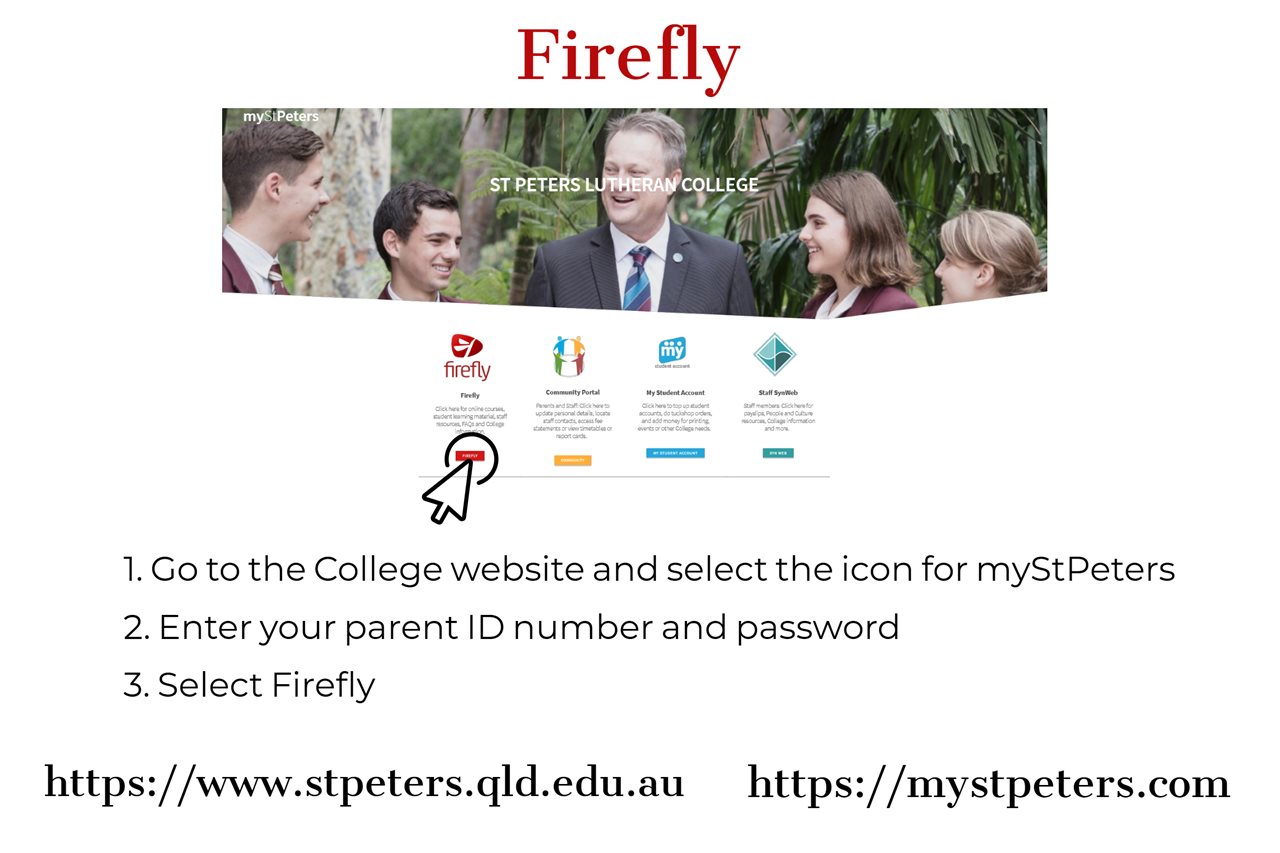 St Peters has selected it as our platform for teaching and learning and to provide relevant information to parents about their child and their learning.
Parents can access Firefly using their unique parent ID and password.
For support go to Firefly Tips for Parents and FAQ pages.
Use the table below to learn how-to access Firefly and use these resources.
Parents
Staff and Students

Parent access to Firefly is through the Portal ID number and password.

Use the information on the Firefly pages below to learn how Firefly is being used to support teaching and learning, and how to access your parent account.




All staff and students access Firefly using their network login credentials: St Peters Firefly.

The link below has videos that demonstrate the key areas and tools in Firefly for Parents.


Videos for Parents about Firefly

· Login and Navigation

· The Dashboard

· Bookmarks

· Navigating the Resources

· Firefly for Parents App

Staff who are also parents access their parent account differently, as staff who are parents have two accounts.


Information about the St Peters School App
(N.B. This is separate from the Firefly for Parents app



The Firefly App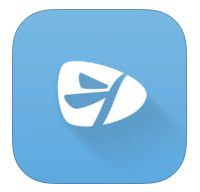 Once you have created and activated your account, consider downloading the Firefly for Parents App
You will need the code STPETERS
Firefly for Parents lets you –
- Access your child's profile and key curriculum resources
- Instantly receive school announcements or news
- Keep up to date with all aspects of your child's learning journey in real-time

Log in just once and you're set to go.
Flyer: Tips for using the Firefly App for Parents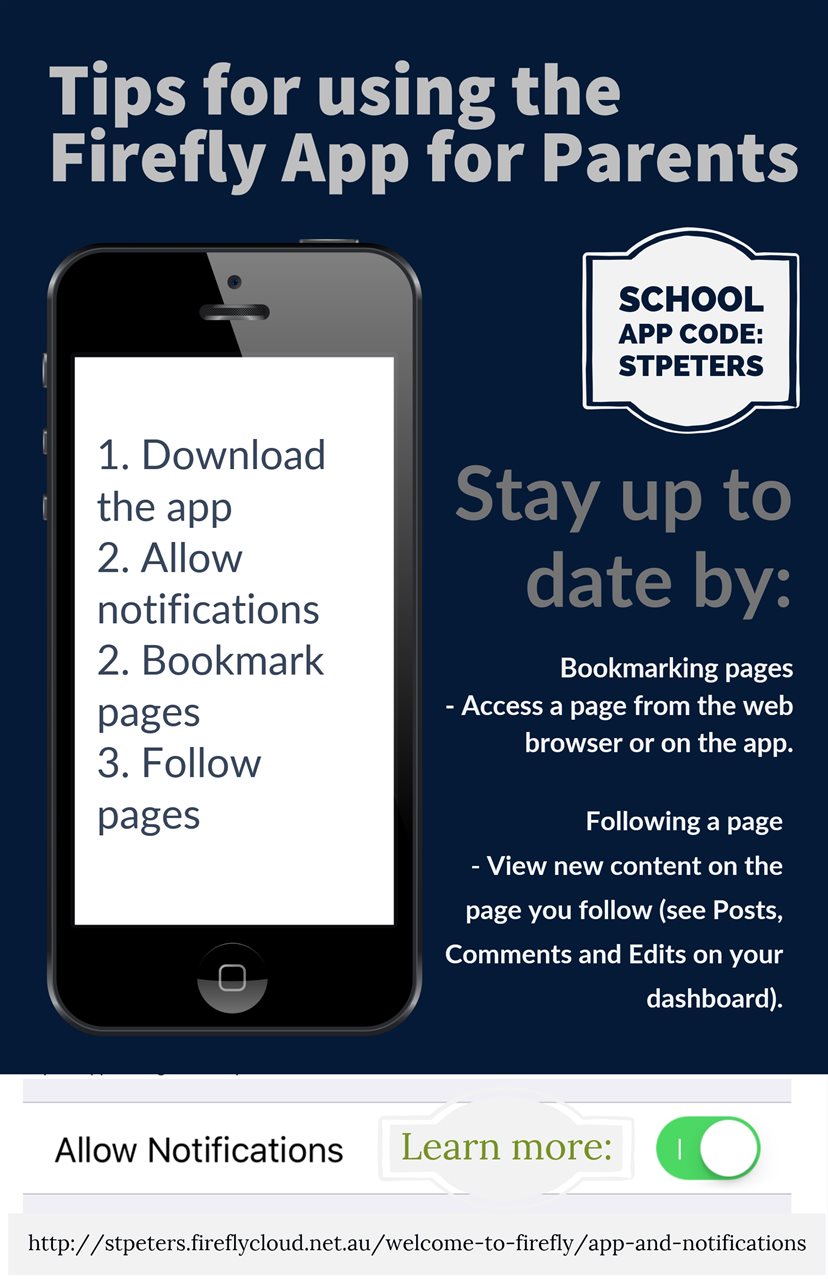 Page Maintenance

This section in Firefly is maintained by eLearning.
If you see an alert that says 'Access Denied', this means that you don't have permission to view this particular page in Firefly. If you believe this is an error, please contact elearning@stpeters.qld.edu.au.